How to attract more Chinese customers to your business by using social media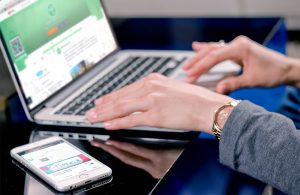 If you think that Facebook advertisement is a complicated tool to manage, if you are not sure from where to start with your Instagram marketing strategy and if you have just learned how to post on Twitter but still find it hard to attract new customers, imagine relearning everything from zero. That's right, in a country like China where all the most popular social media platforms are censured and blocked by an unbreakable internet firewall, all the tools you have learned to use so far are completely useless. Facebook, Instagram, YouTube and Twitter cannot be accessed in the mainland, while WhatsApp and Skype have never enjoyed huge level of popularity among Chinese users.
A whole new environment of social media platforms has filled the smartphones and desktops of Chinese internet users and, although many European companies are slowly starting to approach these communities, many more still have no idea of how to take advantage of platforms which engage hundreds of millions of users on a daily basis. If you are part of the second group, then you are in the right place.
Setting up a WeChat or a Weibo Account can be complicated if you do not know from where to start and your business is not legally registered in China, while creating and publishing high quality content on a regular base in Mandarin Chinese can be a hard challenge to face. Safety Tax Free is able to tailor a comprehensive marketing strategy to attract and engage Chinese users for both small and large enterprises. Our Chinese native speaker social media marketing experts know exactly how to reach your target customers and how to create engaging marketing strategies which will establish and grow your brand awareness in China.
Social media marketing services are offered to all stores regardless of the tax refund provider they cooperate with, therefore you do not need to be our partner to enjoy these services, you can just contact us and learn how we can help you improve your image among Chinese users.
What is WeChat?
WeChat is by far the largest social media platform in China. With over 800.000 monthly active users (MAU) accessing the platform on a daily basis, a brand without a WeChat account is like a restaurant without a menu. Created by the Chinese tech giant Tencent in 2011, WeChat has quickly become the most widely spread social media. It used as an instant messaging app, as a payment method, for voice and video calls, to order taxis, find restaurants, offer jobs, keep contacts with family members and friends, send documents to colleagues and much much more. WeChat can be considered as the Western equivalent of Facebook, Skype, WhatsApp, Uber, Pay Pal, Amazon and Instagram, and its functions are constantly growing to cover an ever-larger range of services for its users.
Apart from the brand image, Western businesses should consider WeChat as a more important tool: an e-commerce platform. A business legally registered on WeChat can indeed open an online store where to easily expose and sell its products for Chinese users to buy. When a WeChat user is scrolling down on its feed looking at pictures and videos posted by its contacts, the link of a store shared by a friend can appear and quickly grab their attention. With one simple click the user can compare different prices, find the desired product, buy it and have it delivered to his or her doorstep. The credit card and the address of users are usually saved within the app, therefore no effort is needed to make a purchase. After the transaction has been completed, the user can share its purchase on its wall or share the link of your online store with its closest friends, how is this for free advertisement?
WeChat has grown to become a necessary tool for any business who want to establish a presence in China, is there a better place to reach your potential customers than a platform which hosts hundreds of millions of them? Probably not. Populated by digital and tech savvy users, WeChat is the place where to strategically place your business if you intend to enter the Chinese market, an immense community of users who are just waiting to get to know you.